A Qualified Signature Solution for all of Europe

ZealiD Team
ZealiD provides outstanding language coverage both in app and onsite, enabling users throughout the EU to sign qualified digital signatures in their mother-tongue.
Remote Identification is a labyrinth which can be difficult to navigate, even for those communicating in their mother-tongue at times. Regulations, standards and technologies are complex whilst a host of other requirements often make the onboarding process overly complicated in many dimensions.
We believe simplicity and ease of use is paramount to lead our users through the best experience. This is why we implement a diverse range of languages both in app and onsite, enabling our users to activate their digital identification in their native language.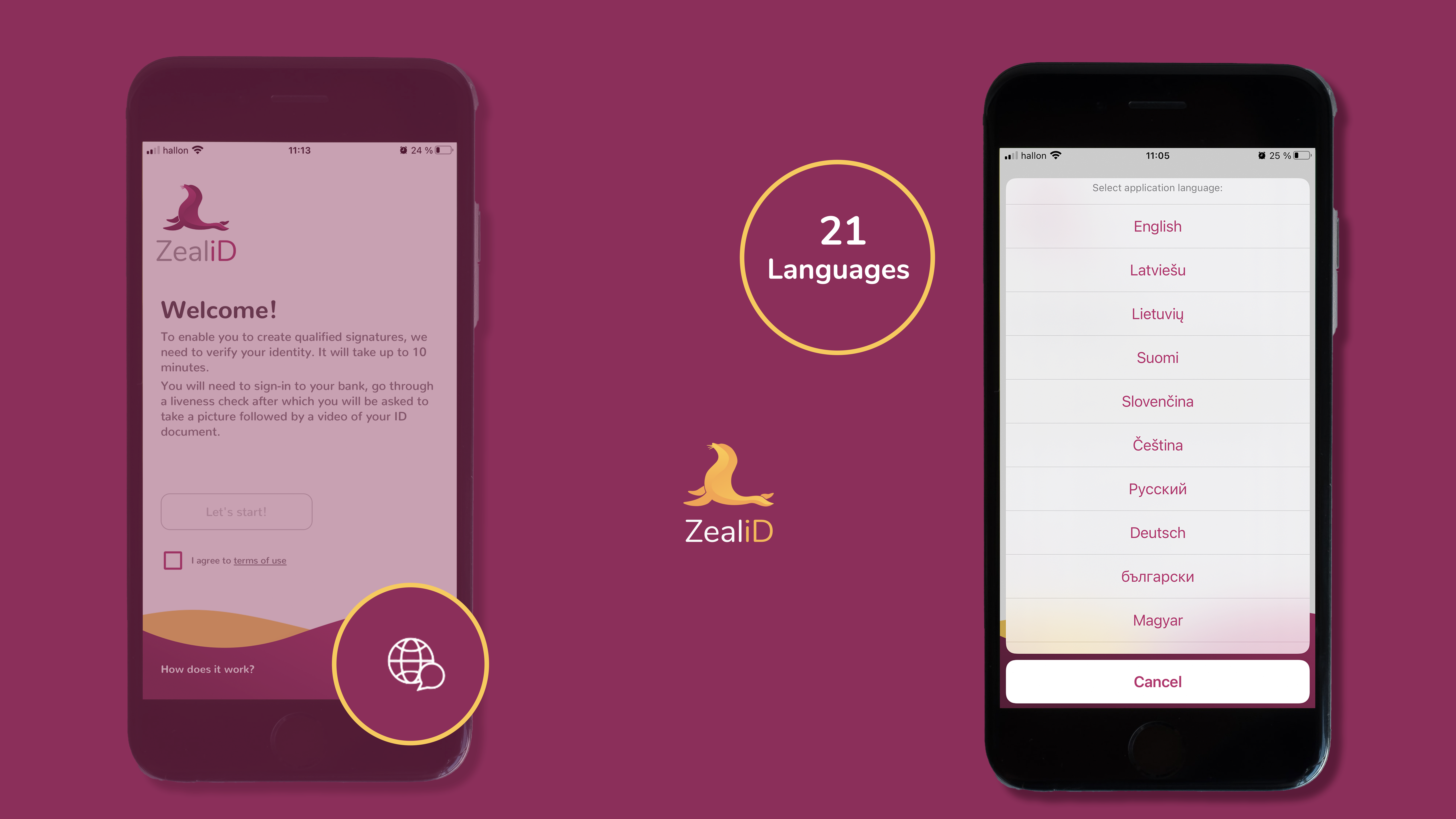 ZealiD offers its unique app solution in 21 different languages; more than any other digital identification solution to qualified signatures.
One of the leading reasons why citizens do not onboard digital identification services is the lack of knowledge of language. Complicated terminology in a foreign language leads to less understanding and less trust in the onboarding process. ZealiD is tackling this problem through offering a vast array of languages to streamline the process and ultimately help meet our users' needs.
It's not just about efficiency though. Building trust through communicating in the language of choice for a customer is a crucial aspect we aim to solve in our digital signature solution. The fundamental understanding of what our solution can offer, from the introduction of a completely new citizen through the funnel to a regular user, is as equally important to optimise experience. It goes without saying that a user-experience is only improved with a host of languages accessible.
Not only is ZealiD an industry leader through our innovative approach to remote identification technology, but we spearhead the digital transformation through accessibility and user experience.
To learn more about ZealiD and discover our solution for yourself, head to www.zealid.com to download the app.