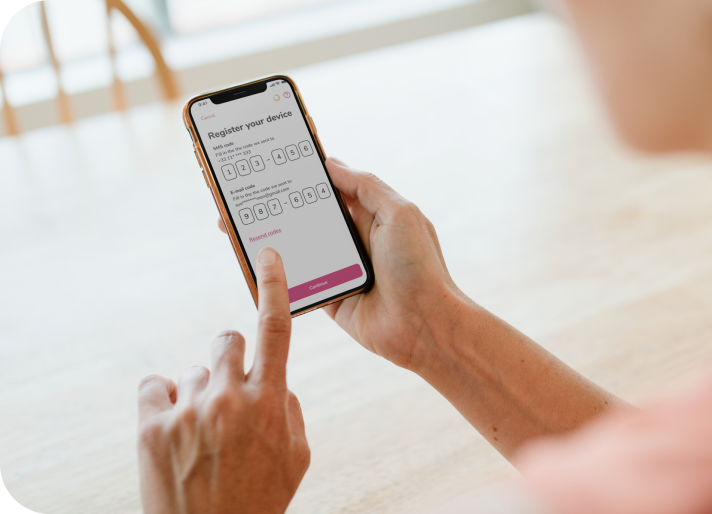 AI based electronic signature
EU AMLD5 compliant remote identification with advanced and qualified e-signature:
Smooth in-app registration flow
Satisfying user experience
EU compliant AML, KYC remote identification
Full liability for compliance, identities and information security under EU authorization
Cost effective solution tailored to your needs
How does ZealiD help your business?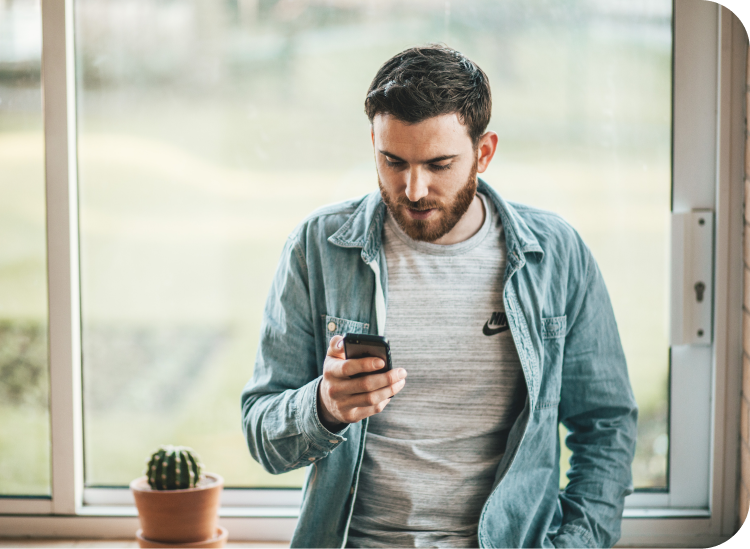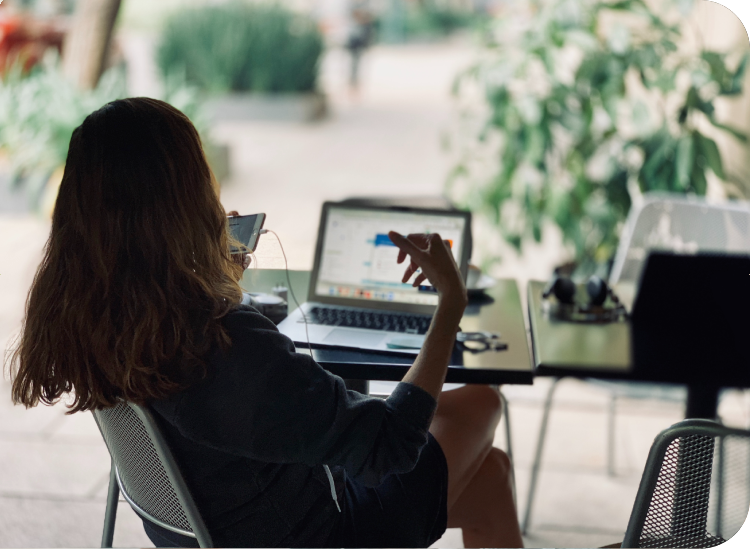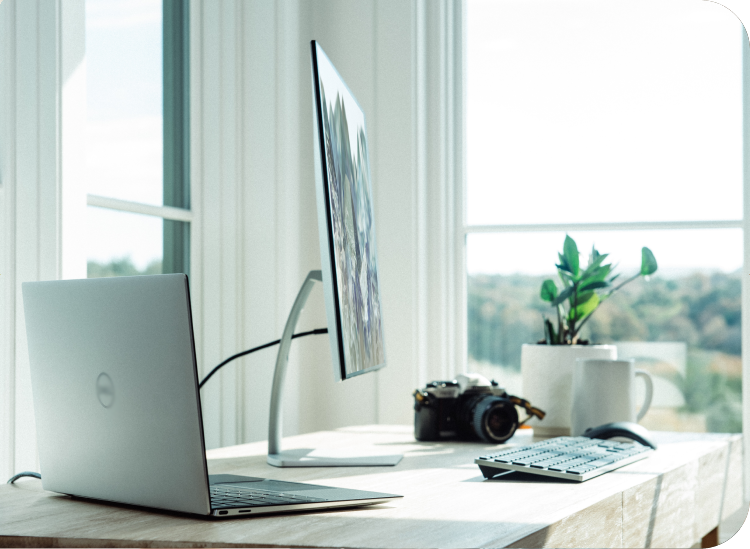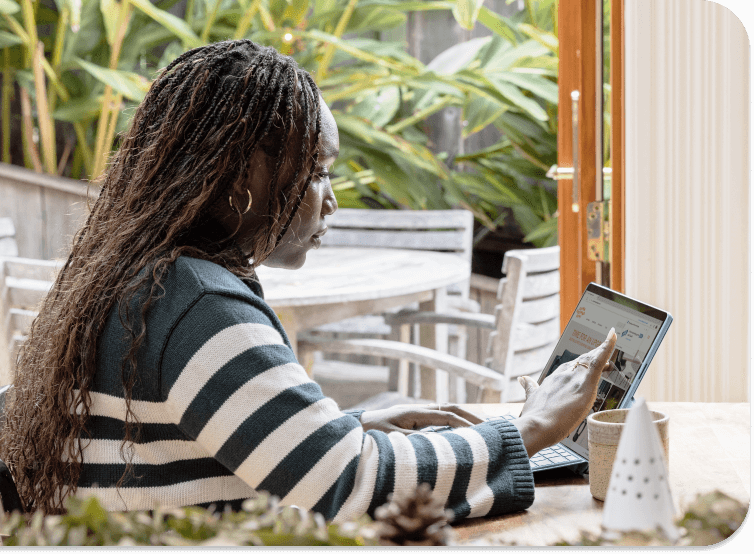 Banking
Future of banking: digital signing of credit notes and guarantees
One of the EU's leading commercial banks, ABN AMRO, is on a journey to future-proof the bank. In 2021, ABN AMRO set out to adopt digital processes in key fields of commercial banking, adopting the latest and greatest in remote identification and electronic contract signing. Learn more about how ZealiD helped them to overcome their challenges.
Human Resources
Transforming employment contract signing experience
Oyster HR is a global employment company that builds a bridge between companies and the world's top talent. They were looking for a solution to improve the signing experience and ensure a fast and smooth signing process.
Legal Advisory & Services
EU Law Firm
Bird & Bird is an international law firm that was founded in London in 1846. The firm has since expanded to over 30 offices in Europe, Asia, and the Middle East, and has a particular focus on the technology, media, and telecommunications sector. They were looking for eIDAS compliant electronic signature solution that would also work in DocuSign and Adobe Acrobat Sign.
Digital Services
Granting border-free access via remote onboarding and QES
Binderr is championing corporate transparency on a global scale by unifying business registries and streamlining corporate changes. With over 20 years of experience in the tech start-up space and the corporate world, they were on a mission to provide eIDAS compliant identity verification and an e-signature solution to their clients.
Insert custom BG here - this text will only appear on page editor, the purpose of this is just to know where to add the custom bacgkround
Remote Registration to highest standards in EU - Qualified Certificates
ZealiD's eIDAS and ETSI certified system contains three modules: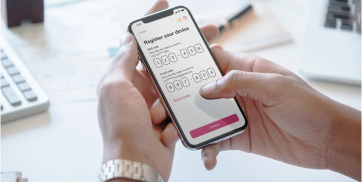 Trusted device
Device Registration
To register a trusted device, we need an email address and a phone number. We'll use them to send one-time passwords (OTP). Once the user enters and confirms both OTPs, we'll enable qualified signing only for their smartphone.
See how it works
Physical Presence
Liveness & Selfie
We ask users to be physically present when registering. We use advanced machine technology to check liveliness and extract a user photo.
See documentation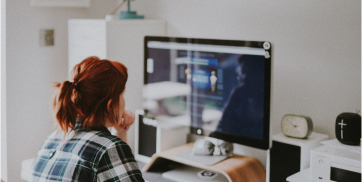 ID document verification
Machine & Manual
Machine validation of over 150 ID documents with proprietary technology. Machine and manual vetting of kinetic features.
Supported documents
"The future of digital onboarding is to ensure that all future use cases delight your users: smartphone Face ID for any important consent, login, signature, and registration. Leave the costly and complex liability and compliance aspects to us and rely on a standards based infrastructure with EU authorized providers."
"We are building a future-proof bank, digital by design… Our business clients can now sign their credit and guarantee documentation digitally with ZealID, a provider of qualified electronic signatures and a partner of ABN AMRO."
"And in my case, the documents I have to send need to be taken there in person, to another city. An alternative option is to do it online with QES, but there are no QES issuers in my city, so I still need to take a trip to another city! Being able to complete my KYC online is literally the only way I can have everything sorted fast and smooth. So yes, I just wanted to express how impressed I am with ZealiD"
"Following a challenging couple of weeks during which our previous TSP partner refused to accept the latest form of identity documents from Malta, it became crucial for us to locate a provider who could smoothly integrate it into our system.
ZealiD offers a robust platform and a competitive pricing model which is among the finest in the industry."
"Paper procedures are a no-go for modern businesses with complicated signing journeys and long delays. It was time for us to go digital, and ZealiD came through with a user-friendly and simple solution that cut our signing cycles from weeks to just minutes ensuring the highest level of security."
THE RICHEST KNOW-YOUR-CUSTOMER DATA IN THE INDUSTRY
Complete Customer Profile
eIDAS Electronic Signature is the new KYC?
Your ZealiD app contains your personal digital signature. Legally accepted in all EU member states.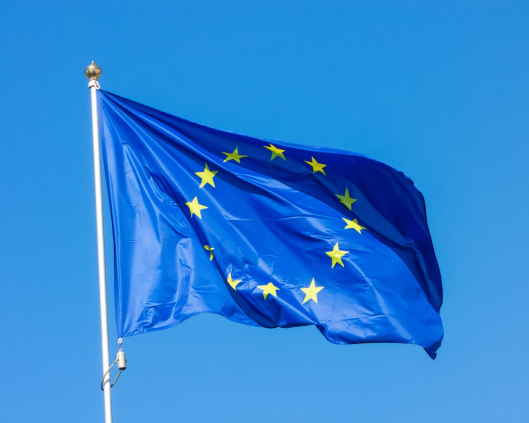 eIDAS Electronic Signature
Anti-Money Laundering (AML)
EU member states have harmonized anti-money laundering legislation. However, accepted methods of remote identity verification differ between member states. All member states have introduced eIDAS advanced or qualified electronic signatures as compliant means of remote identification. These signatures are defined in eIDAS and under ETSI standards.
All EU Member states accept eIDAS signatures as compliant remote identity verification. eSignatures are accepted for legally binding contracts and meet strong authentication requirements.
eIDAS Trust Services
The EU Regulation N°910/2014 on electronic identification and trust services for electronic transactions in the internal market (eIDAS Regulation) provides a predictable regulatory environment to enable secure and seamless electronic interactions between businesses, citizens and public authorities.
eSignatures provided to your users by ZealiD are accepted by all EU courts of law, public authorities and financial supervisory authorities.
Frequently asked questions
What is an eIDAS qualified electronic signature?
Why and when do I need to use an eIDAS advanced or qualified signature?
What are the benefits of a qualified electronic signature?
The legal relationship with ZealiD
ZealiD Handbook
In the following handbook, you will find information about ZealiD, Qualified Trust Services, how to get a qualified certificate, how it works and answers to frequently asked questions.
Insert custom BG here - this text will only appear on page editor, the purpose of this is just to know where to add the custom bacgkround
Get a personal consultation
Fill in the contact form below and our experts will give you a personal consultation on how to improve your business processes.